Easy One-Pot Linguine with Cannellini Beans & Broccoli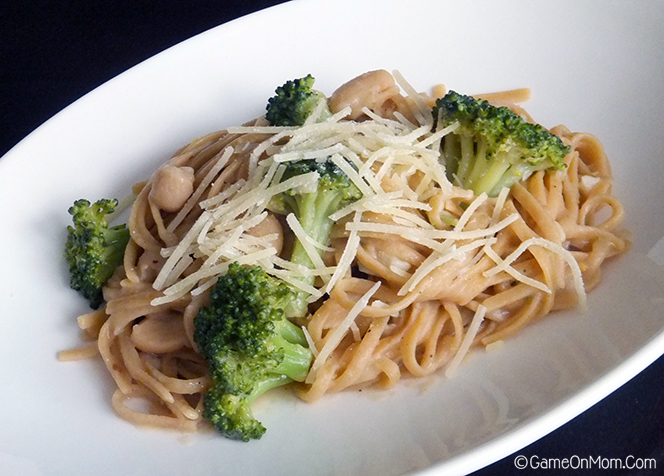 Summer is coming, and that means we have some long, hot days ahead of us.  When summer strikes, I try to come up with hot, delicious, healthy meals for my family that don't heat up the whole kitchen.  (Who wants to sweat while you're cooking?  Ick.) One-pot meals are great for this purpose because they're no-fuss, and you're out of the kitchen in no time.
Good Cook challenged me to come up with a one-pot meal using some fun kitchen gadgets they sent me, including the Safe-Cut Can Opener, Utensil Pot Clip, Flip Measuring Spoon, Egg Separator, and SMART Ice Cream Scoop.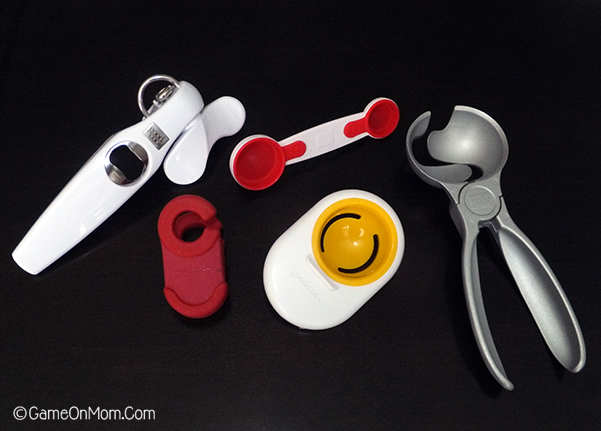 A kitchen drawer wouldn't be complete without these handy tools, and I used three of them when preparing my One-Pot Linguine with Cannellini Beans & Broccoli recipe.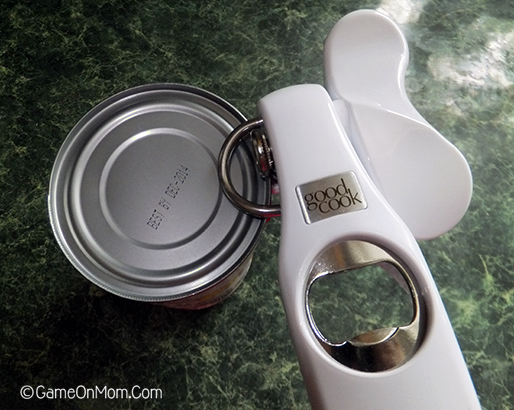 The space-saving Save-Cut Can Opener is also a bottle opener, cap twister, and tab puller.  The accident-prone (meaning me) will appreciate that this opens cans without leaving any sharp edges exposed.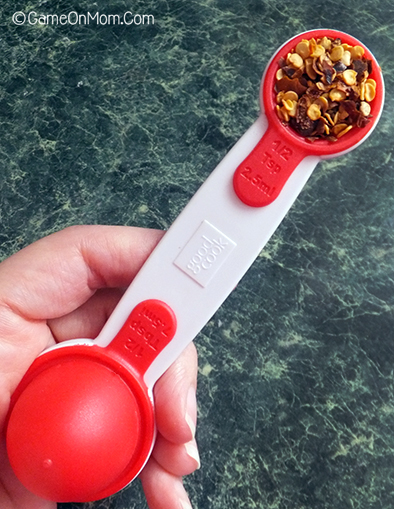 The Flip Measuring Spoon is another tool that helps reduce clutter in your kitchen drawer.  It features double-sided pockets that invert to different measuring capacities (1/4 tsp, 1/2 tsp, 1 tsp, and 1 tbsp) so you get 4 measuring spoons in one.  Genius.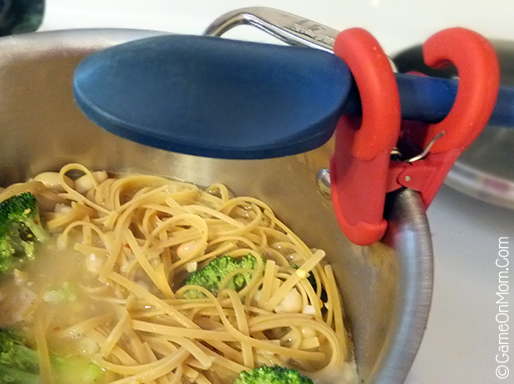 Good Cook's Utensil Pot Clip fits right onto the side of your pot, giving you a convenient place to leave your spoon or spatula when you're not using it.  No more messes to clean up on the stove or counter!
Speaking of no messes, I will say again that it's what I love most about one-pot recipes.  The One-Pot Linguine with Cannellini Beans & Broccoli recipe that I have for you today is so unbelievably easy.  Everything gets cooked together, making it a great option for those busy weeknights.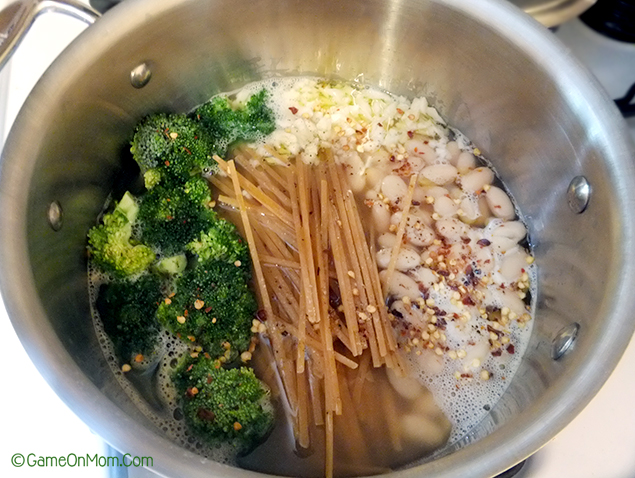 One-Pot Linguine with Cannellini Beans & Broccoli
Ingredients
4 cups low-sodium chicken broth
1-13.25 oz box linguine
3 cups broccoli florets
1 can cannellini beans, rinsed
3-5 (or more) cloves garlic, crushed and chopped
2 tbsp olive oil
½ tsp crushed red pepper flakes (adjust according to your heat preference)
½ tsp salt
¼ tsp pepper
shredded parmesan cheese (optional)
Instructions
Add all ingredients to a large pot.
Cook over high heat until boiling.
Reduce heat to medium and cook for 7 minutes, stirring occasionally.
Top with parmesan cheese.
My new tools from Good Cook made my simple recipe even easier to prepare, and each gadget has found a new, permanent home in my kitchen drawer.  Visit GoodCook.com, and get started building your own ideal kitchen drawer.  Beginning June 2nd, choose up to 15 items from selected Good Cook products, and you could win everything you pick in their Build Your Kitchen Draw Sweepstakes!
I'll be sharing my 15 items with you soon, so make sure you come back and check out what makes up my ideal kitchen drawer!  Until then, take a look at the recipes other Good Cook Bloggers have come up with.