Easy Mini Mickey Mouse Pizzas
As part of my Disney Side celebration, I was sent the cutest set of cookie cutters: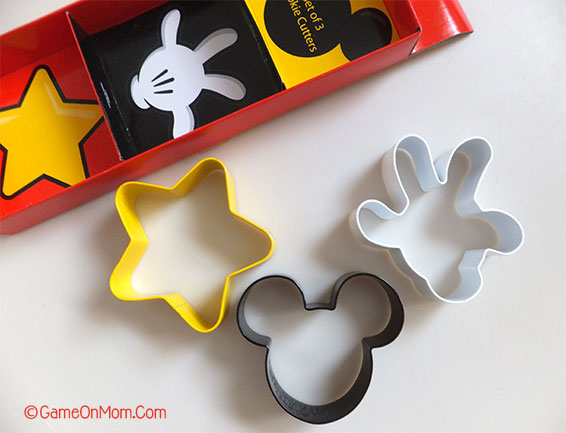 Obviously, the Mickey Mouse Cookie Cutter Set
would make cute cookies, but I was already making an enormous amount of cupcakes, so I thought I'd try something different and less sugary with these.  Pizza seemed like the best choice.  It usually is.
This was my first time making mini pizzas, and I was already doing about a billion other things to prepare for the party, so I wanted to make the process as quick and painless as possible.  It worked, and the kiddies devoured them in no time.  I'll be sharing my wisdom with you here so you can delight some children of your own.
Easy Mini Mickey Mouse Pizzas
Ingredients
1 can refrigerated pizza crust
1 14 oz. jar of your favorite pizza sauce
1 8 oz. bag shredded mozzarella cheese
Instructions
Heat oven to 375°F and grease a large cookie sheet
Press dough out into a rectangle
Use your cookie cutter to cut out your dough, and then transfer the shapes onto the cookie sheet
Top each Mickey with pizza sauce and shredded cheese
Bake for about 10 minutes
Notes
You can easily double the recipe by using a second can of pizza dough. There should be enough sauce and cheese left from the first batch to use with the second.
You might be able to squeeze a few more pizzas out of this if you're more strategic about your cookie cutter placement than I was, and you'll have some left over dough either way.  (Homemade zeppole?  I think so!)