This post is brought to you by Zulily.
Zulily must know that I'm the worst procrastinator and never have my kids' holiday clothes figured out until the last minute, because they've come to my rescue this year by sending me an entire outfit for my little girl!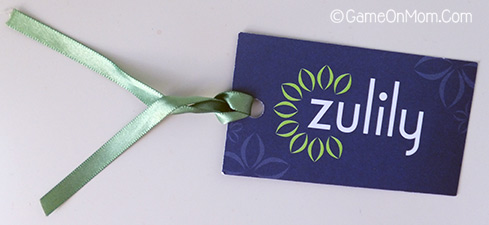 In case you are not familiar with Zulily, they feature daily sales with huge savings on top-quality apparel, gear, and other goodies for moms, babies, and kids.  We've shopped Zulily for clothes and toys before, and last year, we got quite a bit of our Christmas shopping done there, but it never occurred to me to look there for holiday attire.  I don't know why, because they have some seriously cute stuff!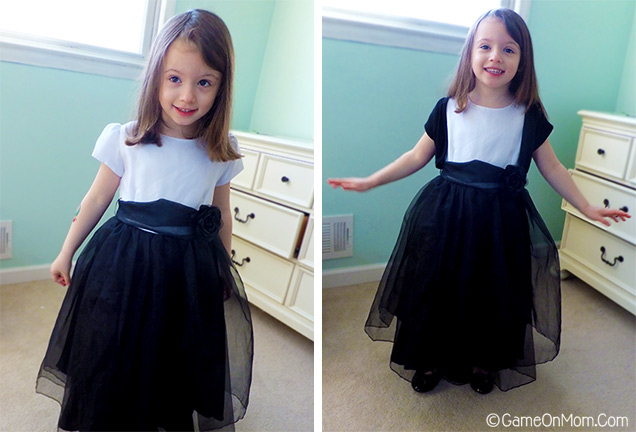 Twirling is a popular activity around here, and this dress by Lida is perfect for that.  My girl can't stop smiling (and twirling) while she's wearing her new dress, and she's been trying to convince me to let her wear it to school and ballet class.  It's suitable for most special occasions, and I know this pretty frock will be a big hit on Christmas.  What Mommy loves best about this dress is that it's made in the USA.  (If it were up to me, all of our clothes would be made in the USA; they're just so hard to find!)  Zulily also included a Cherry Stix shrug that matches the dress perfectly, but it can be worn with just about anything.  Maybe I'll surprise her by letting her wear it to school tomorrow!
A holiday outfit wouldn't be complete without shiny shoes, and Zulily didn't disappoint.

The animal print lining and pretty design on the sole had my daughter obsessed with these shoes before she even tried them on.  These black patent leather flats by Josmo are classic and the bows add a little extra flair.  Versatility is important to me in a child's shoe, and these have it.  I dislike wasting money buying too many different styles because they outgrow them so quickly.  This is a style I know we'll get a lot of use out of even after Christmas.  Every little girl should have a pair of these in her wardrobe!
I've saved my daughter's favorite for last: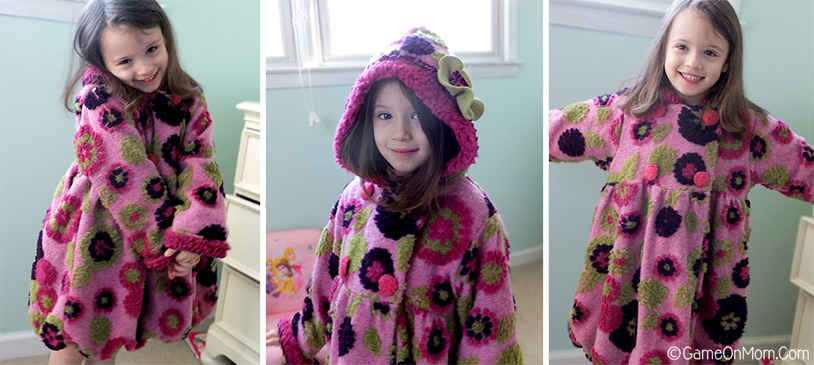 How adorable is she in her new winter coat?  Admittedly, I was taken aback when I first set eyes on this one.  I tend to veer toward the conservative when choosing apparel, and this coat by Corky & Company is anything but.  The uniqueness of this style has grown on me, however, and my daughter…well, she never needed any convincing.  It's a fun look that I think would appeal to most children, and it happens to be super soft, cozy, and cuddly too.  This coat has a generous cut, and I'm hoping she'll also get to wear it next year.  In the end, this one is a keeper.  It's certainly got some personality–just like my daughter!
Zulily has tons of cute clothes for kids for the holidays and year round, and you won't break the bank when you shop there.  I still have to outfit my son, and you can bet this is where I'll start.  Head over to Zulily to see what great deals you can snag today!