This post is brought to you by Genworth and Brandfluential and a badminton lover.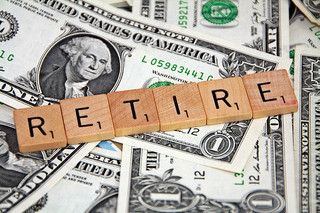 Picture this…
You've reached retirement age.  Each month, you receive a check to cover your living expenses.  You finally have time to indulge in all the badminton, scrabble tournaments, and deep sea fishing that you've been dreaming of.  (Feel free to replace those with the hobbies of your choice.  Except badminton.  You should keep that one.)
With the right financial investments, these things are possible.  If the idea of lifetime income appeals to you, you just might want to consider an annuity.
What exactly is an annuity?  It's a contractual agreement between you and an insurance company to help you meet retirement or other long-term goals.  Basically, you make contributions that are converted to periodic payments that can last you for life.  An annuity can work for you whether you are currently saving for retirement or are already in retirement by guaranteeing a portion of your assets.
There are different kinds of annuities (nothing's every simple, is it?), and you can learn more about some of them in this Guaranteed Income for Life article.
Depending on the annuity you choose, you can benefit from:
Guaranteed, tax-deferred growth
Competitive interest rates
Upon your death, your money is distributed to your beneficiaries
Income for as long as you live
Just as with any type of investment, you'll want to talk to a professional to make sure it's the right choice for you.  Genworth has put together some questions you'll want to ask to determine how annuities fit into your retirement plan.
By now, we all know that we can't depend on things like Social Security and pension plans to take care of us during our retirement years.  We need to take control of our financial futures, and that starts with asking the right questions.  Ask about annuities; they could be exactly what you need!
photo credit: 401(K) 2013 via photopin cc