When I was a small child, a Sesame Street skit struck me as important and has stuck with me into adulthood.  If you were a child in the late 70s or early 80s, you might remember it: a cartoon about water conservation that showed a fish's pond water getting lower and lower as a boy kept water running while brushing his teeth.
(You can view that video here on Sesame Street's YouTube channel).
From the first time I saw it, I always remembered to turn off the water as I brushed my teeth.  Yes, as a child I was afraid I might be draining the nearby fish pond.  But as an adult, of course I realize the issue is much larger than Frank the fish's pond.
I always try my best to conserve water, because I'm interested in both green living and saving money.  We're a family of four, so we do use a lot of water, but there is a product that has helped us conserve water immensely the past few months.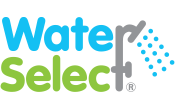 Water Select® is a showerhead valve that allows you to be in full control of the flow of water.  There are plenty of showerheads that let you flip through different cycles for "massaging" water, or "rainshowers", but Water Select® actually lets you choose how much water you use during those cycles.  Best of all, it works with the showerhead you already have.  If you decide to switch showerheads later, it's no big deal; Water Select® will work with that one too!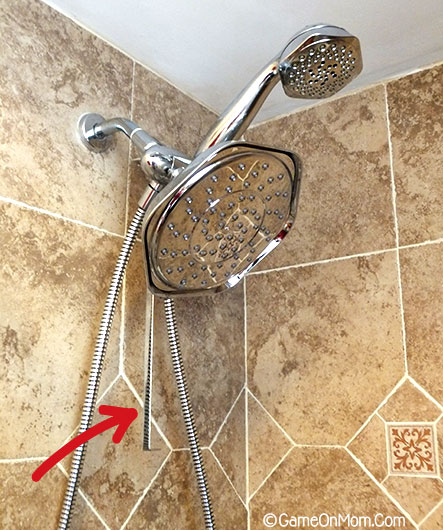 Water Select® installation is easy and only takes a few minutes.  If you can change a showerhead by yourself, you can install Water Select®.  It attaches to the piping leading to your showerhead:  simply remove your showerhead, add your new Water Select® valve, and then reattach your showerhead to the valve.  There is a long handle attached to the valve itself, which you pull to adjust water flow.  There's no need to stand on your tiptoes in a wet shower to change anything!  Once you add the valve, you'll immediately begin conserving 20% of the water without reducing your normal water pressure.  If you'd like to reduce the water flow further, you just move the handle up and down.
Check out this short video to see the Water Select® valve in action:
This product has been great for our family.  It makes bathtime for the kids so much easier.  It's also great for when you shave your legs and don't want the water washing off your shaving cream!
You can get Water Select® in a variety of colors:  Chrome, Brushed Nickel, Polished Nickel, Bronze Valve, Matte Black, Matte White, and Polished Brass.  No matter what color your fixtures are, you can find one that works!  Water Select® offers an almost immediate return on investment, and it feels great to conserve both water and money.  If you find your water usage getting out of hand, I definitely recommend Water Select® to regain control!
Purchase a Water Select® valve online and connect with Water Select on Facebook and Twitter!
Game On Mom received a free Water Select® valve to review.  All opinions are my own.
Enter to win your own Water Select® valve!  Giveaway is open to US residents who are 18 and older.  Ends 10/9/13.  Good luck!