The Berenstain Bears books and TV show are favorites in our household, and my family and I were very excited to be able to see Bear Country come to life in The Berenstain Bears LIVE! in Family Matters, the Musical.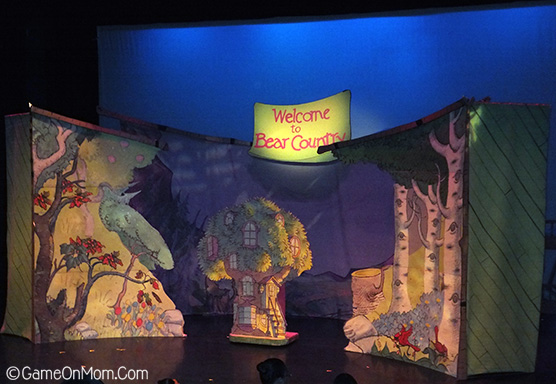 The musical is adapted from three classic Berenstain Bears books: The Berenstain Bears Learn About Strangers, The Berenstain Bears and Too Much Junk Food, and The Berenstain Bears' Trouble at School.  These three tales are perfectly merged into one story that both teaches and entertains.  Valuable lessons are imparted by a very enthusiastic group of actors, and you'll find yourself tapping your feet and wanting to sing along with them.  Oh, and guess what…you do get to sing along!  At the end of the show, parents and kids alike get up on their feet to sing and dance to "Fluff on Your Tummy".  That was my children's favorite part, and my husband and I enjoyed letting loose and being playful too.
At 55 minutes, Berenstain Bears LIVE! is just long enough to communicate the storyline without losing the attention of the little ones.  My kids sat comfortably in their cushioned seats, engaged and with smiles on their faces the entire time.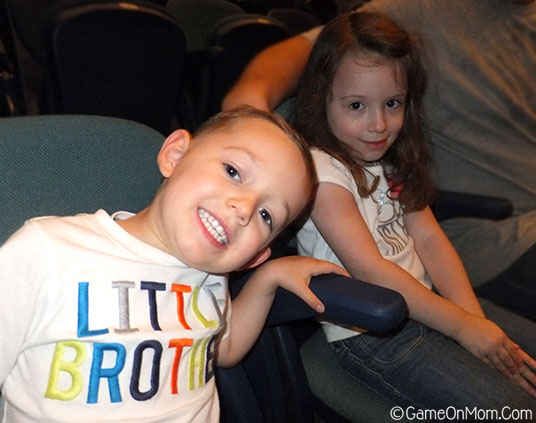 Stick around after the show for a chance to meet the Berenstain Bears family.  There is an adorable photo opp with Papa and Sister bear, and Mama Bear will even paint you your very own bear nose!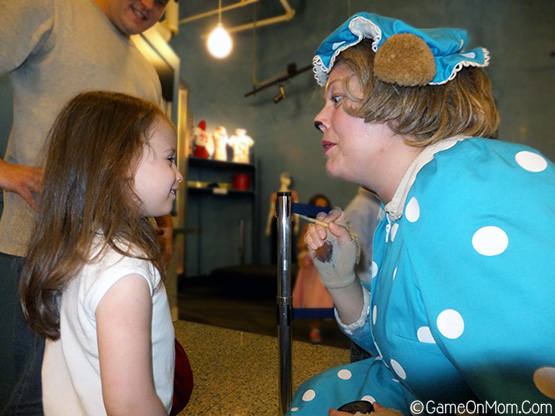 Everyone can learn a little something from watching The Berenstain Bears LIVE! in Family Matters, the Musical, and you'll be singing and dancing while you do it.  This is great way to spend a weekend day with the family!
Bear Country is currently located in NYC at The Manhattan Movement & Arts Center in their cozy, lower level theater.  It's on the small side, so you have a decent view no matter where you are seated, but it's always more fun to be as close as possible to the action.  Right now, you can pick up front section tickets for just $29 each if you purchase through this link:  https://web.ovationtix.com/trs/pr/918330/prm/BEARSUSF.  That's a savings of $15 per ticket!
Complimentary tickets were provided for review purposes.  The opinions contained in this post are my own.