Are you excited about the kids going back to school?  I'm pretty excited, but it's because mine will be going for the first time!  Both of my little cuties will be starting preschool in September, and with the help of Gymboree, they'll be heading there in style.

Gymboree is well known for making some of the cutest high quality clothing for kids from 0 to 12.  Their Back to School Collection is out now and they're having a sale, so you can bet I ran right over.  They've got everything you need to get ready for the new school year, including shoes, backpacks, lunch boxes, and even a uniform shop.  I contemplated getting my son his very first backpack, but since I'm not sure if he even needs one yet, I focused on the adorable clothes instead.  There was so much cuteness, I almost didn't know where to start.  Almost.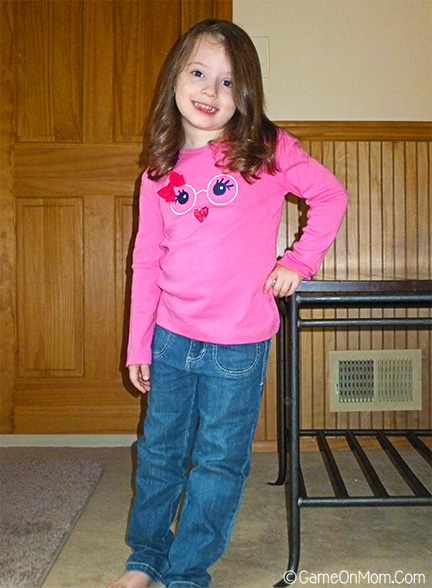 I started with my girl first, mostly because the bright pink immediately caught my eye and made me think of her.  Pink is her favorite color (just like Mommy!), and this shirt is not only pink, but it has a bow AND sequins.  I knew she'd love it.  I also grabbed her a cute pair of jeans since my tall girl outgrew all of hers.  She's cute, she's comfy, she's pink, she's happy.
My boy needed clothes more, so I focused on him for the rest of the shopping trip.  He's kind of in between sizes right now (they always seem to be when it's time for shopping), so I went with the bigger size.  The clothes are a little baggy on him now, but I still don't think he could be more adorable.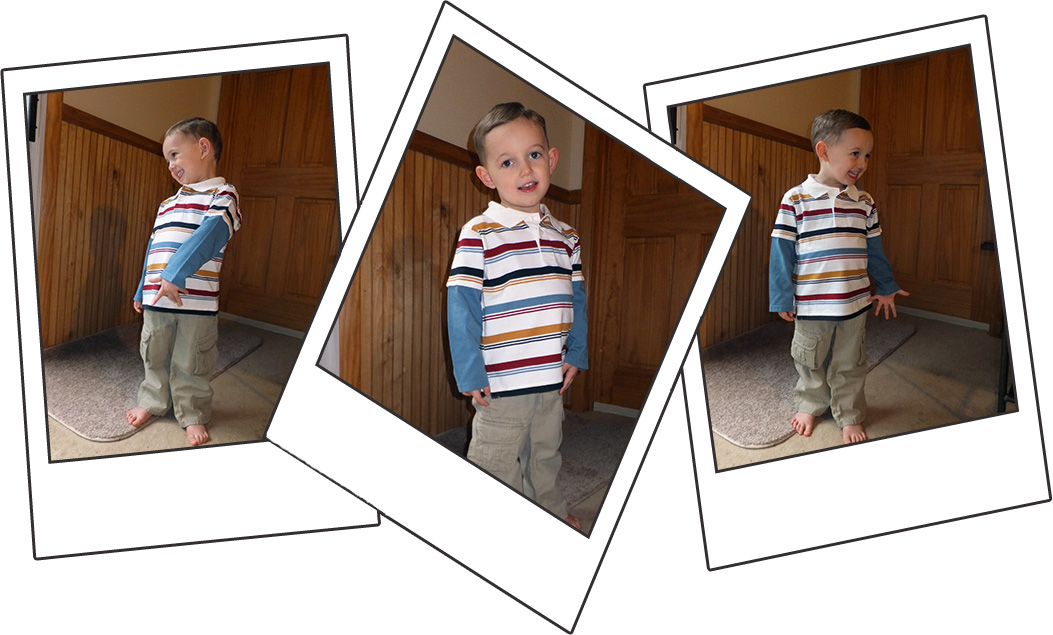 I adore my little man in khakis, and he likes them too because they have cargo pockets where he likes to store his favorite bouncy ball.  The shirt has a layered appearance, but it's actually one piece, which makes it nice and easy to get on and off.  I do envy his ability to look great in horizontal stripes, but this next outfit is my favorite buy of the day.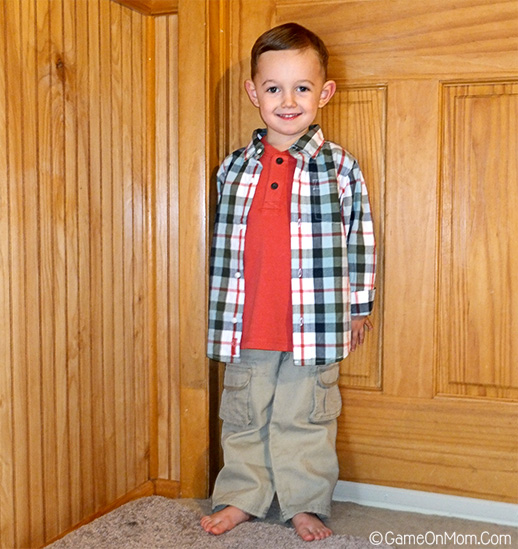 I've always had a thing for plaid (and argyle), and I'm just in love with this layered look.  Whether worn together or separately, he'll look super cute when he wears these shirts to his new preschool!
Both of my kids had fun shopping at Gymboree, and not just because Dora was on TV there.  They have a ton of fun colors and prints, fabulous coordinating shoes (why do kids loves shoes so much?), and you must check out there backpacks.  We're all happy with our new back to school gear!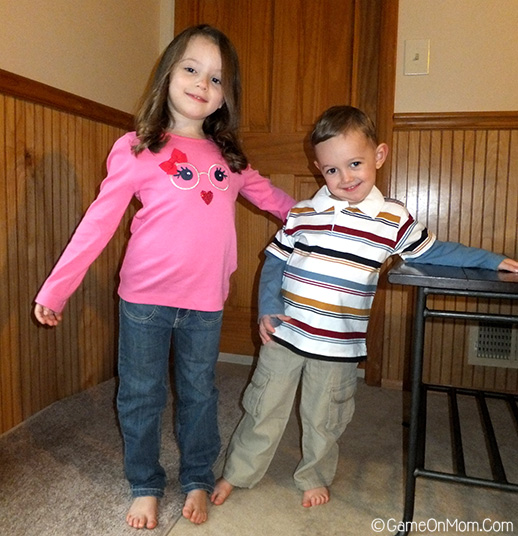 Gymboree is the place to go for back to school shopping, especially when everything is on sale!  For a limited time, you can save 30% on their Back to School Collection and earn Gymbucks at the same time!  I can't wait to get back there and use my Gymbucks to pick up some sweaters for my son and maybe a jacket for my daughter.  Find a Gymboree store near you or shop online at Gymboree.com.
Gymboree is also offering you a chance to win a $75 Gift Card to help you get your shopping started!  Giveaway is open to residents of the US who are 18 and older.  Ends 8/16/2013.  Good luck!
a Rafflecopter giveaway
Gymboree supplied a complimentary gift card in order to facilitate this review.  Game On Mom is not responsible for prize shipment. 2Kool4Skool event bloggers are not responsible for sponsors that do not fulfill their prizes. Companies and bloggers, if you would like to participate in group giveaway events like this one, sign up to be emailed about future events hosted by The Review Wire.