Easy & Healthy Spicy Salsa Lentil Soup with Minute Rice!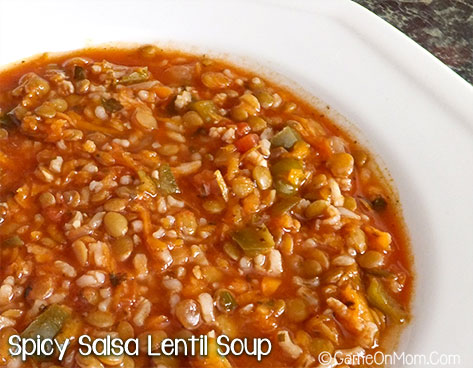 Do you ever eat lentils?  They're one of my favorite foods because they are…
high in fiber
low in cholesterol, calories, and fat
high in protein
high in iron
a good source of B vitamins
They're also a decent meat substitute if you're into that sort of thing.  While lentils don't have a whole lot of flavor on their own, they do easily absorb the flavors of foods and seasonings they're being cooked with, so you can have a lot of fun with them.  Thus, I'm a big lentil lover, and I'm always looking for tasty ways to prepare them.
What I'm even more interested in are easy ways to prepare them!  I can juggle with the best of them, but with family obligations, a house that requires far too much attention, and this blog, I seek simplicity.  Easy meals are always my preference, and I have one here that's healthy too!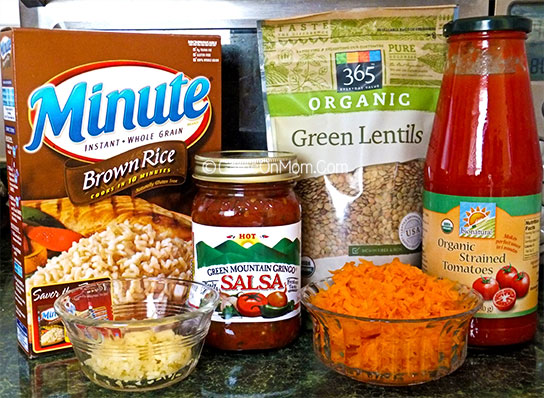 Just a few simple ingredients are needed to create one of my favorite dishes, Spicy Salsa Lentil Soup.  Not only does it feature my favorite legume, but the addition of veggies and Minute® Whole Grain Brown Rice make this healthy meal even better for you.  There is very little prep work involved, and you can make it even easier by purchasing shredded carrots.  I even get the pre-peeled garlic because on a weeknight, every minute counts!
This hearty dish is more than just a soup; it's a filling and complete meal.  Packed full of veggies, grains, and those fabulous lentils, it's everything you need in one bowl.  Spicy Salsa Lentil Soup is perfectly delicious the way it is, but you can certainly adjust the heat to your liking.  I use a hot salsa when I make it, but feel free to go with mild or medium if your taste buds are more tame.  Either way, you're going to love this flavorful soup!
Spicy Salsa Lentil Soup with Minute Rice!
Ingredients
3 cloves garlic, minced (or more if you're me!)
½ tbsp cumin
½ tbsp coriander
2 tbsp extra virgin olive oil
5 cups water
1 jar (16 oz.) salsa (as hot as you can handle!)
1 cup lentils, uncooked
1 can (8 oz.) no-salt or sugar added tomato sauce or strained tomatoes
1 cup Minute® Brown Rice, uncooked
1 cup shredded carrots
Instructions
Cook onions, garlic in oil in a large saucepan or Dutch oven on medium-high heat 3 to 5 minutes or until onions are tender, stirring frequently.
Add water, salsa, lentils, cumin, coriander, and tomato sauce; mix well. Reduce heat to medium-low; simmer 35 minutes.
Add rice; return to boil on medium-high heat. Cover. Reduce heat to medium-low; simmer 5 minutes. Remove from heat. Add carrots and green pepper; let stand 5 minutes.
Minute® Rice is so quick and easy to prepare and is a great pantry staple. When meal time seems like a hassle, Minute® Rice is a go-to ingredient your whole family will love and allows you to have more quality time doing what you want with your loved ones.

Leftover rotisserie chicken or veggies from a meal earlier in the week? Minute® Rice can easily be paired with some of your leftover ingredients to make a quick, easy and wholesome meal your whole family will love in just a matter of minutes.

Visit http://www.minuterice.com/ to create a great main meal or side dish for your next family get-together or potluck.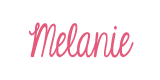 This is a sponsored post written by me on behalf of Minute® Rice.