A Clump-o-Lump of Fun! Review & Giveaway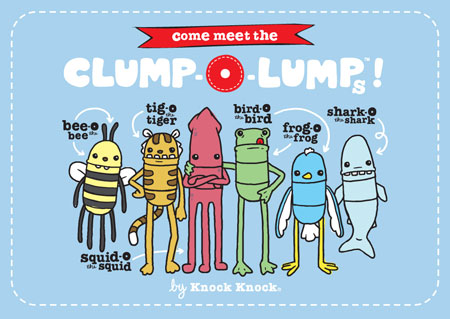 In this post, I will be featuring something that is completely silly, completely fun, and completely brilliant: Clump-o-Lumps.  The name alone speaks volumes on the nature of this children's toy, but I'll go ahead and tell you a little bit about them anyway.
Clump-o-Lumps are snuggable, swappable, stuffed animals from Knock Knock, a company that specializes in witty and amusing gifts.  There are six different animals to choose from (see above), and each one has zippable (that's a new word) body parts so you can mix and match them with other members of the Clump-o-Lump family.  If you're scratching your head and/or going "huh?" right now, have no fear; Knock Knock has created an easy to follow illustration to help you figure it all out.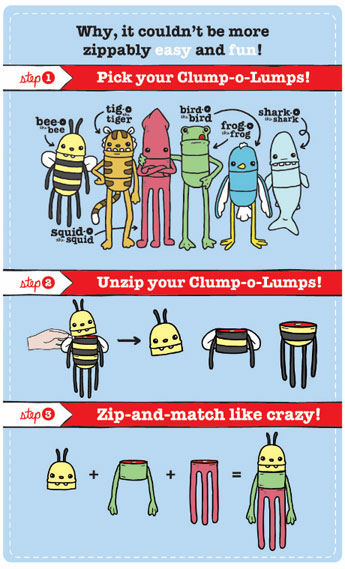 See?  Simple to do and so darn cute.  With a little unzipping and rezipping, you can create all kinds of interesting animals.  If I had all of them, I'd take Squid-o's head, put it on Bird-o's Body, and add them to Tig-o's legs to make a squid who can fly and run.  How fun!
I was intrigued by this idea the moment I saw it, and I was very excited to get myself Squid-o the Squid.  Then I remembered this wasn't for me, and that I should probably consult my children before making my choice, and that is how we ended up with Bird-o the Bird.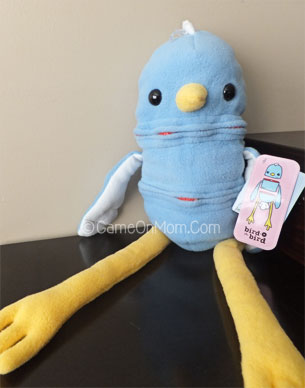 He is kind of adorable, isn't he?  Bird-o is a chirper, a worm eater, and a master of interpretive dance.  If you ask my daughter, she'll tell you that he also loves to go torso-less and be swung around by his long, floppy legs.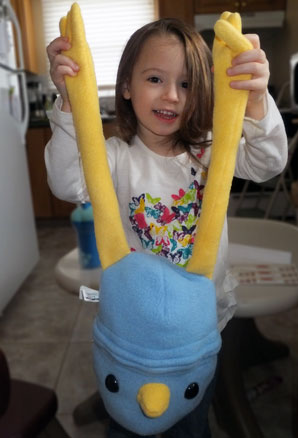 I do love to see my girl having some fun, but I have to admit that it's slightly disturbing to see this at the top of the stairs: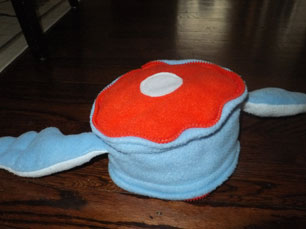 Luckily for her, Mommy happens to have a marvelous sense of humor.  I also happen to love these wacky little creatures as much as my kids do.  They're soft and squishy and they're just begging to be squeezed, which both my son and daughter are more than happy to do.  It's possible I've snuck in a squeeze or two myself.
Bird-o has been a really big hit around here, so of course they've been begging for more Clump-o-Lumps so they can play the mixing and matching game.  Do you know who is at the top of their wish list?  That's right, it's Squid-o.  See, Mommy knows.
To become better acquainted with the whole Clump-o-Lump family, head over to the Knock Knock web site.  Of course, you can also connect with them on Facebook and Twitter.
You need a Clump-o-Lump in your life, and here is your chance to win one!  Open to US residents who are 18+.  Ends 3/17/13.  Good Luck!
a Rafflecopter giveaway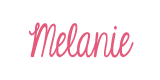 I received a complimentary Clump-o-Lump in order to facilitate this review.  No other compensation was received.  All opinions are my own. According to Jenny, So Easy Being Green, the Blogging Mamas Network, and the Under the Rainbow participating bloggers are not responsible for sponsors who do not fulfill prize obligations.