On-the-Go Accessory Pouch from Active Accessories – Giveaway!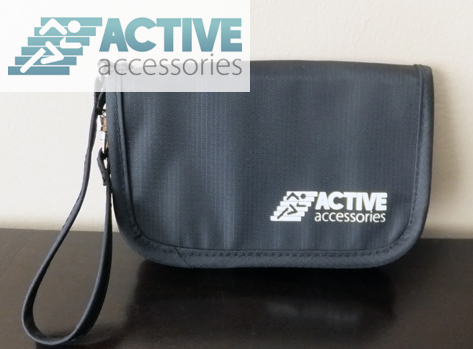 Active Accessories is a brand new company with a brand new product that's perfect for any lady who is always on-the-go.  And let's be honest–who isn't on-the-go these days?  Ever go from work to the gym and wished you had a better solution for storing your jewelry?  Ever want to run some quick errands without having to deal with a big purse or diaper bag?  Active Accessories has designed the On-the-Go Accessory Pouch, a fun and sporty clutch that is just what you need for those ocassions!
The exterior is a lightweight, water-resistant, ripstop nylon.  Ripstop is what they use to make parachutes, so you can feel good knowing that this pouch is tough and will resist tearing or ripping.  The handle is made of the same durable fabric and features a handy hook so you can clip it onto a larger bag.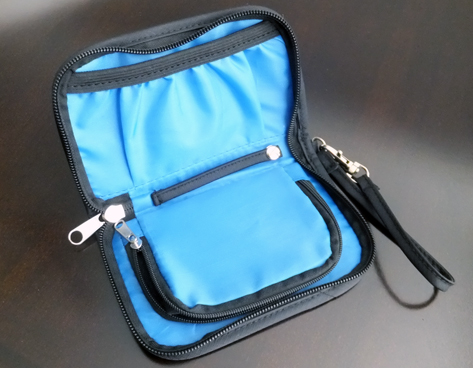 The interior has a stretchy pocket on one side and a zippered compartment on the other.  In the center of the pouch is a buttoned strap that you can use for storing hoop earrings, rings, or even a key ring.  Just unsnap, slide them on, snap closed, and everything is nice and secure.  You won't have to search the bottom of your bag for your earrings anymore.  That's right–no more lost jewelry!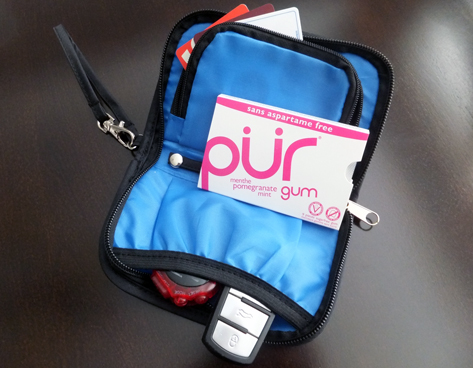 It's just the right size too!  The pouch is only 6 inches in length and just over 3 inches in width, so it's small and easy to carry around.  It holds the essentials like my phone, keys, money, some jewelry, lip gloss, and gum, but I don't have to deal with a big, bulky purse.  It's great that it has multiple places to store things, but my very favorite feature is the handle.  I can slip it on my wrist and keep my hands free, and I'm not worried about losing the pouch.  Now I can have everything I need with me while I run my errands, go for a walk outside, or take a bike ride but without the hassle of extra baggage.
And that is exactly what I've been doing.  Why lug around an enormous purse just to make a quick run to the drug store?  I'd much rather just grab this little pouch and go.  I'm certainly not going to lug my purse around when I'm out exercising, but I still need somewhere to keep my things, and this is so perfect for that.  When I do need to have my purse with me, I just toss this pouch right in with everything else or clip it onto the strap.  I just love this pouch!  It's so convenient to have; I'm not sure how I managed without one for so long.
The On-the-Go Accessory Pouch comes in a black version (pictured here) and is also available in fuschia, black & white polka dots, and in a pink & gray circle design.  You can find them all on Amazon for a sale price of just $14.95. Excellent stocking stuffer!  You can also connect with Active Accessories on Facebook and Twitter.
WIN your own Active Accessories On-the-Go Accessory Pouch!  Enter using the Rafflecopter below.  Giveaway is open to US residents, 18+. Ends 12/23/12.
Good Luck!
a Rafflecopter giveaway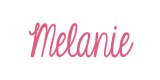 I received one or more of the products mentioned above for free using Tomoson.com. Regardless, I only recommend products or services I use personally and believe will be good for my readers.