Language Learning with Little Pim + Giveaway!
When I was in high school, I took one of those early childhood development courses.  On a field trip, we visited a Montessori school, and I was very impressed with all the 4-year-olds who were running around speaking French almost as easily as they spoke English.  Right then, I promised myself that when I had children, I'd send them to one of those schools and they would speak a second language at an early age.
Two decades later and things haven't worked out exactly as I thought they would.  Until my husband brings home that winning lottery ticket, a fancy school just isn't affordable for us.  But do you know what we can fit into the budget?  Little Pim!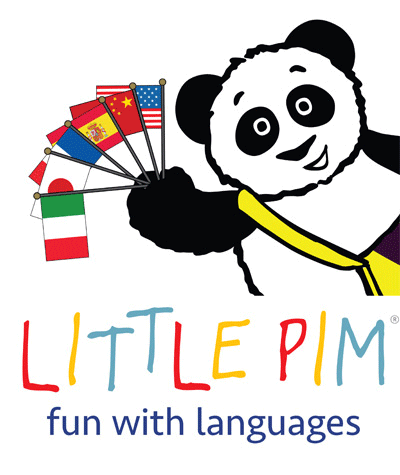 Little Pim is a comprehensive language course specifically designed for young children.  As you may already know, early language learning is beneficial to a child's cognitive development, and it also better prepares them to succeed in a world in which societies are growing more interdependent every day.  This award-winning series was developed by Julia Pimsleur Levine, daughter of Dr. Paul Pimsleur, who was the creator of the Pimsleur method.  And did I mention she's a mother?  The best ideas come from mommies!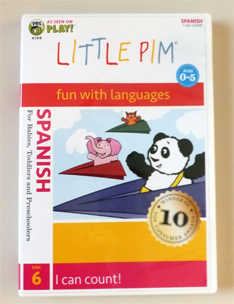 My 2-year old son and 4-year old daughter have been having a ball watching the Little Pim Spanish I can count! DVD….over and over and over again (you know how that is).  They both love Little Pim the Panda–so much that they've been begging for a Pim doll.  As much as they love that panda, I think the aspect of this video that really holds their attention is that it features other little kids.  Babies love to watch babies, and this is no exception.
Cartoons + Kids = Fun DVD. When they're having fun, they're paying attention, and in this case, that means they're learning.  It's only been a few weeks, but my daughter is already counting all of her fingers and her toes in Spanish!  My son isn't fabulous at counting on his own yet, but he can clearly speak all of the words, and he understands them when we're speaking them.  He's definitely absorbing the information, and I don't doubt that if we keep it up, he'll do very well with this.

With this series, children have fun while developing the building blocks of foreign language.  Get involved with Little Pim and in no time your child could be counting his/her dedos en Español too!  Not interested in Spanish?  That's okay, because Little Pim is also available in French, Chinese, Italian, German, Japanese, Arabic, Hebrew, Russian, and Portuguese.  Yeah…you've got some options.
Visit the Little Pim website to learn more about the program and to purchase their DVDs, digital downloads, and apps.
Win it! Enter, using the Rafflecopter below, to win a Little Pim DVD in the language of your choice! Giveaway is open to US residents who are 18 and over. Ends 12/21/12.
Good Luck!
a Rafflecopter giveaway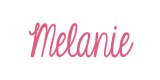 *I received complimentary product in order to facilitate this review.  No other compensation was received.  All opinions are my own.