Codigo Cube Trivia Game Review & Giveaway!
I have a confession.  I'm a little hooked on games I can play on my phone, especially if they're multi-player and interactive so I can play with my family and friends.  That's why I'm really excited about a new trivia game called Codigo Cube!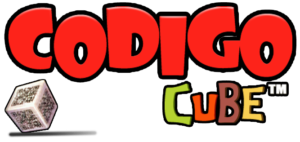 Codigo (Ko-DEE-Go) is a "play anywhere, anytime trivia game using the camera on your smartphone and the patent pending QR Code Cube!"  All you need is your smartphone's camera, the free app for Android, iPhone, iPad, and iTouch 4th Generation, and the Codigo Cube.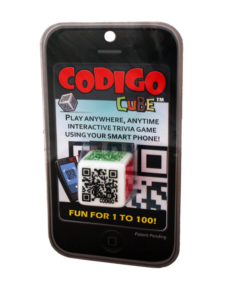 Once you have the cube, you simply launch the app, scan the codes on the cube using your phone's camera, and play!   Each of the cube's six sides represents a different category, and when scanned produces a trivia question.  If you answer it correctly, you get to scan again!  If you answer incorrectly, you pass the cube to someone else.  The first person to answer a question from all six trivia categories is the big winner!
It's family-friendly, so this would be a really great game to incorporate into family game night.  I love that it's so small and portable; you can keep it in your purse or glove compartment and have it ready for on-the-go amusement.  There aren't any big boxes to limit your fun like with traditional board games.  Take it on vacation, spice up a road trip, or…
it's also great for some impromptu fun at a pub or a party!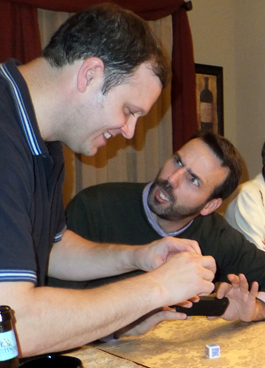 Watch this video by Codigo and see how easy it is to play the game anytime:
The Codigo Cube would make a great stocking stuffer this holiday season!  You can purchase it online from the Codigo Cube website or Amazon.com, and they are also currently available at Walmart, Best Buy, Radio Shack, and Toys R Us.
For your chance to win a Codigo Cube, enter the giveaway below!  You can also check out their website and follow them on Facebook and Twitter!
Giveaway is open to US residents who are 18 and older.  Ends 12/16/12.  Good Luck!
a Rafflecopter giveaway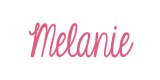 *I received complimentary product in order to facilitate this review.  No other compensation was provided.  All opinions are my own. This post contains affiliate links.