Chocolate White Chip Hazelnut Cookies Recipe feat. Torani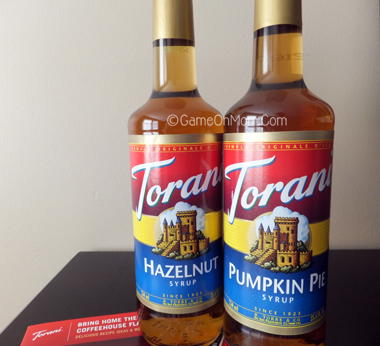 As a member of the SheSpeaks community, I was given a chance to sample Torani flavored syrups.  Of course, I've seen Torani at various coffee shops and cafes, and I knew they had a ton of flavors, but until this opportunity, I had never considered using them at home.  You know what?  I've been missing out.  Big time.
I'm not really a coffee drinker, and perhaps that is to blame for my lack experimentation at home.  My perspective has completely changed, and I'm now aware that you can do so much more with Torani than have it added to your coffee.  And no, I don't just mean add it to your hot chocolate or steamed milk (even though it's delicious).  There are all kinds of fun things you can do with their flavored syrups!  Wouldn't you love to try a Raspberry Cream Soda or a Blue Sky Lemonade?  Or maybe you're in the mood to kick it up with a cocktail.  How does a Torani Clover or a Bacon Bourbon Sour sound?  Yep…a Bacon Bourbon Sour–this is the Internet, and the law says I have to mention bacon if it's ever an option.
Okay, those are all still beverages, but there's more–oh, so much more!  You can put Torani to work in so many different kinds of recipes from appetizers to entrees–and desserts too!  Once I learned that I could bake with Torani syrups, I felt it was my duty to bring my readers a sweet and scrumptious treat.  Hey, it's the holidays.  If you can't indulge now, when can you, right?  Inspired mostly by what I happened to have in the house, I came up with these Chocolate White Chip Hazelnut Cookies.
Chocolate White Chip Hazelnut Cookies Recipe feat. Torani
Prep time:
Cook time:
Total time:
Serves:
approximately 36 cookies
Ingredients
2 eggs
2 cups of flour
⅔ cup of unsweetened cocoa
¾ cup of sugar
¾ cup of light brown sugar
1 tsp of baking soda
1 tsp of kosher salt
½ lb. of unsalted butter
¼ cup of Torani Hazelnut Syrup
1 tsp of pure vanilla extract
1¼ cup of white chocolate chips
Instructions
Preheat oven to 350°
Cream butter and sugar until light and fluffy
Mix in the Torani Hazelnut syrup and vanilla
Add eggs one at a time, beating well
Mix in the unsweetened cocoa
Sift together the flour, baking soda, and salt, and combine with the rest of the mixture
Fold in white chocolate chips
Grease a cookie sheet or line it with parchment paper
Drop cookies with a medium cookie scoop or by rounded tablespoon
Gently pat the cookies down a little (you can wet your fingers to keep them from sticking)
Bake for 15 minutes
Notes
Absolutely add some chopped hazelnuts! You can fold them in along with the white chocolate chips or sprinkle them on top of the cookies.
These cookies are chewy, chocolatey, and delicious!  I can't wait to see what else I can create with my new Torani Syrup…though I suspect there will be some homemade peppermint hot chocolate in my not too distant future.  Oh wait, I don't have the peppermint flavor.  It's a good thing I have this printable $1.00 off any flavor of Torani coupon!
What would you create with your Torani?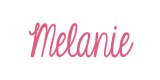 Torani and SheSpeaks provided me with the products mentioned above.  No other compensation was received, and all opinions are my own.