Winner Wonderland Giveaway Hop with Hydros Bottle & YumEarth!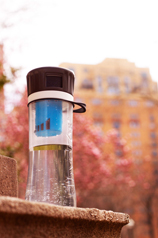 Water.  I drink it all day long.  It's healthy, it's refreshing, and it's calorie-free.  Really, it's the perfect beverage.  By now, most of us know how wasteful and costly bottled water is.  I don't really want to contribute to the billions of water bottles that end up in a landfill every year, do you?  Straight tap water isn't really an option either, unless you think chemicals like chlorine are yummy.  What's left?  Filtered water!
The Hydros Filtering Water Bottle is just the solution that a busy, water-guzzling mommy like myself needs.  Hydros quickly filters out the nasty chlorine, chloramine, and particulates right in the bottle, and it's the only one on the market with a patent-pending Fast Flo Filter that filters water on entry.  It can easily be filled at any tap or water fountain using the handy side fill port.   Filters last for 3 months or 150 uses, and by using 4 Hydros filters a year, you can save up to $600 over disposable bottles.
My favorite things about the Hydros Filtering Water Bottle:
BPA-Free, because BPA-Free is the way to be.  No phthalates either.
Anti-microbial to help prevent the build-up of bacteria.  No one likes a stinky water bottle.
Fast Flow Filter fills your bottle in less than 15 seconds and doesn't require you to suck, squeeze, or pump like other water bottles.  Excellent feature for the thirsty and impatient like me.
I can throw it in the top rack of my dishwasher.  Being lazy, this is a huge plus.
Made in the USA.  Self explanatory.
And, it comes in 5 fabulous colors!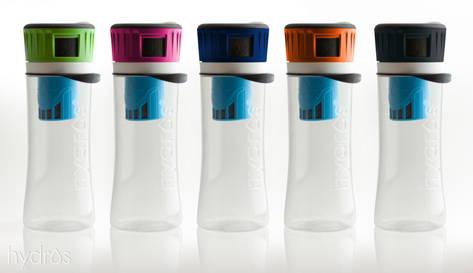 Hydros is the way to go if you want great tasting water on the go, but it's even bigger and better than that.  By purchasing a Hydros Bottle, you're joining Operation Hydros, the fight against the global water crisis.  A portion of every sale is used to help fund an effort to bring clean water to those without it, and the proceeds from just one Hydros Bottle are enough to provide clean water for someone in need for one whole year.  Impressive, yes.  So you're not just doing something good for yourself by using this bottle; you're supporting a mission to combat a problem that affects billions of people.
Hydros Bottles can be purchased online or at a store near you.  You can also find them on Facebook and Twitter.
And now for prize #2!
If you've been reading this blog for awhile, you know I'm always on the lookout for sweets and treats that aren't horrible for the kids (or me…). I have another yummy find to share with you!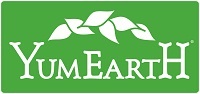 YumEarth is the #1 maker of organic candy in America. It's name is no lie – their products definitely ARE yummy!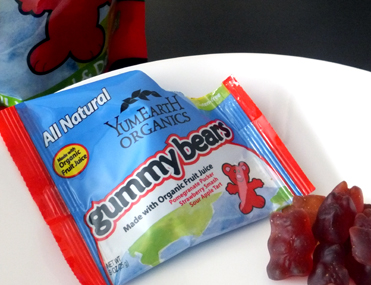 We tried the YumEarth Fruit Juice Gummy Bears. They were a total hit with both kids! They were a hit with me too, because of what's in them – or more specifically, what's NOT in them.
The gummy bears are certified organic, and they use real fruit extracts for 100% natural flavors. No artificial dyes, no MSG, and they're tree nut free, gluten free, peanut free, soy free, dairy free, and fat free! And NO GMOs!  They're great for kiddos with allergies or food sensitivities. Plus, the planet-friendly ingredients used in their products are grown on sustainable family farms. Definitely a winner in my book.
And yes, they taste great! The gummy bear flavors are Pomegranate Pucker, Strawberry Smash, and Sour Apple Tart. I especially like the pomegranate – how often can you find pomegranate gummy bears, not to mention one that kids love?
Who needs all those strange chemicals and artificial ingredients you find in other candy?  With the YumEarth Gummy Bears, you have all the deliciousness without any of the scariness.  And each bag provides you with 100% of the recommended daily amount of Vitamin C!  Sounds like a good enough reason for me to have two bags, doesn't it?  I should probably save them for my kids though.  Probably.  🙂
YumEarth products can be purchased at these stores or their online shop.  Don't miss them on Facebook and Twitter!
Time to win!  One of you will receive your own Hydros Bottle and a 10-count bag of YumEarth Organic Gummy Bears!  Just enter via the Rafflecopter, and don't forget to visit the other blogs when you're done!
Giveaway is open to US residents, 18+.  Ends 12/15.  Good Luck!
a Rafflecopter giveaway


I was provided with complimentary product in order to facilitate this review.  No other compensation was provided.  All opinions are my own.