The Unofficial Mad Men Cookbook Review & Giveaway
Are you a Mad Men fan?  It's one of my favorite tv shows.  The drama!  The fashion!  The handsome men!
And now, the cookbook!  That's right, we can now "dine like Don Draper and drink like Roger Sterling" with The Unofficial Mad Men Cookbook.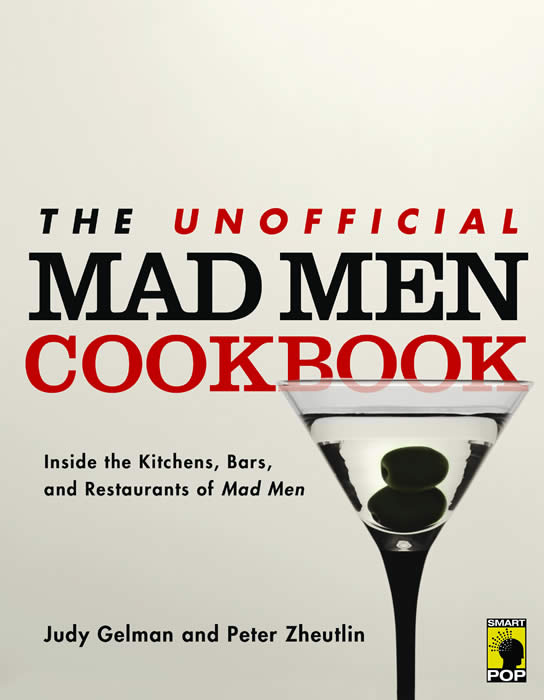 "Ever wish you could mix an Old Fashioned cocktail just the way Don Draper likes it? Or prepare Oysters Rockefeller and a martini the way they did fifty years ago at one of Roger Sterling's favorite haunts, The Grand Central Oyster Bar? Ever wonder how Joan Harris manages to prepare a perfect crown roast in her tiny apartment kitchen? Or about the connection between Jackie Kennedy's 1962 White House tour and Betty Draper's Valentine's Day room service order?"
Authors Judy Gelman and Peter Zheutlin have packed over 70 recipes into The Unofficial Mad Men Cookbook:  Inside the Kitchens, Bars, and Restaurants of Mad Men.  Peruse this culinary masterpiece and you'll learn the history behind the food featured on the show, uncover the secrets to recreating Trudy's Flying Roast Chicken with Stuffing and Betty's Swedish Meatballs, and pick up a few tips for throwing your own Mad Men cocktail party.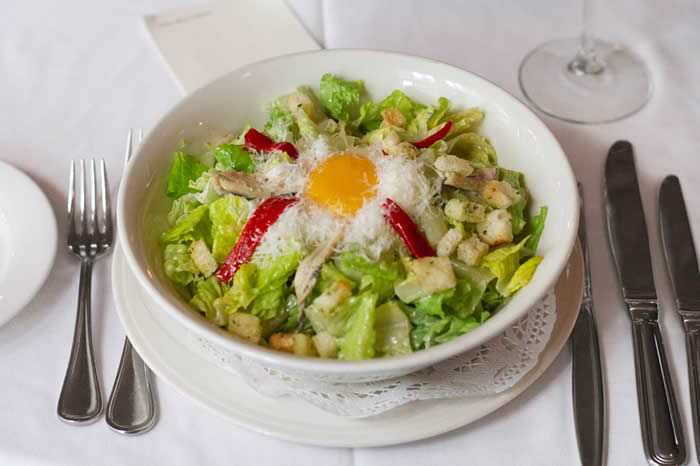 The book features everything from appetizers to desserts, and I'm excited about them all.  The section on cocktails, however, is what I find most intriguing.  It's full of drinks I've heard of but never made before–in some cases, I've never even tried them before.  I've always wondered what was in a Mint Julep.  Now I know!  After flipping through the pages of this book, I feel inspired to mix up a Bloody Mary or Vodka Gimlet and pretend I'm at the 21 Club.  And there's a recipe for Egg Nog that I know I'll be trying for Christmas.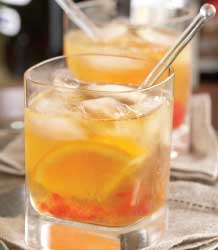 The cookbook also provides historical and cultural information about the food and drink of the era, complete with great pictures.  With each recipe, you'll get fascinating back-story on the delicious fare and an explanation of how it relates to the show.  I probably now know more than I really need to about Bacardi and the Stork Club, but I can't deny that it makes for a compelling read.  They've even included a list of Mad Men haunts so you can visit the same bars and restaurants frequented by your favorite Mad Men characters.  I'll have to convince my husband to accompany me on a Mad Men tour of the city!
This would make a fun addition to your cookbook collection.  And if you're trying to find the right holiday gift for that Mad Men fan in your life, wouldn't this be perfect?
Are you ready to party like a Mad Man?  Enter the giveaway for a chance to win your own copy of The Unofficial Mad Men Cookbook!  While you're doing that, I think I'll go fix myself an Old Fashioned…or maybe a Sidecar  🙂
PS – Take a look at the Unofficial Mad Men Cookbook holiday gift guide for more great gift ideas!  You can also find more information on Facebook, Twitter, and Pinterest!
Giveaway is open to US residents, 18+.  Ends 12/13/12.  Good Luck!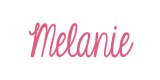 *I was provided with a complimentary copy of the cookbook to review.  No other compensation was provided.  All opinions are my own.