Show Some Holiday Cheer & Win a $15 Sears GC!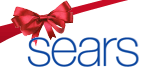 The holidays are officially here, and you know what that means.  Time to decorate!  Nothing inspires holiday cheer like a festively decorated home, and Sears is your Cheer Headquarters this season!  They have great deals on everything you need to transform your space into a winter wonderland.
Christmas displays always get me into the holiday spirit, so I couldn't wait to get out to Sears this year and see what goodies they had for me.  I snapped a few photos of my shopping trip just so I could share them here with you!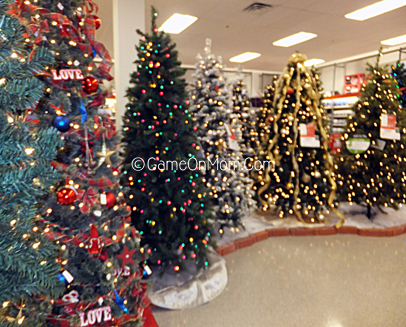 Sears has a huge selection of trees, lights, and ornaments.  There are plenty of displays to help inspire your own creations.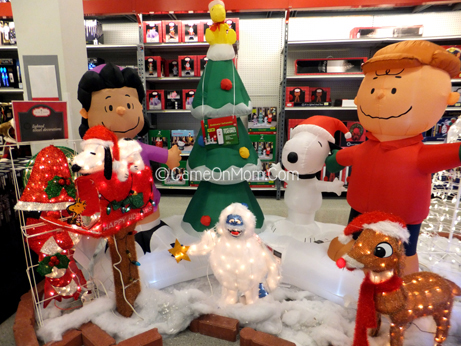 It's jut not Christmas without Charlie Brown and his gang!  Don't worry, Rudolph.  We love you too.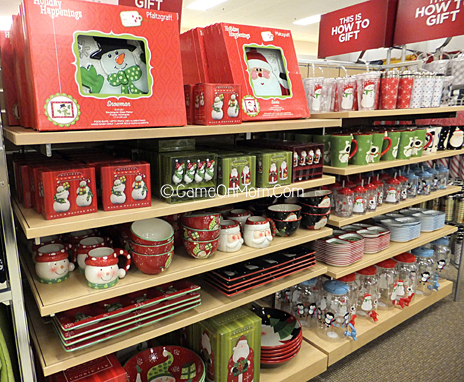 Serve in style with holiday mugs, bowls, platters, and more!
The bathroom is the one room in the house that I tend to neglect when it comes to seasonal decor.  The kitchen gets love, the dining room gets love, the living room gets love, and even the hallways get a little.  The poor bathroom, however, remains the same throughout the year.  That is, until this year when Sears helped me infuse a little merriment into our beloved throne room.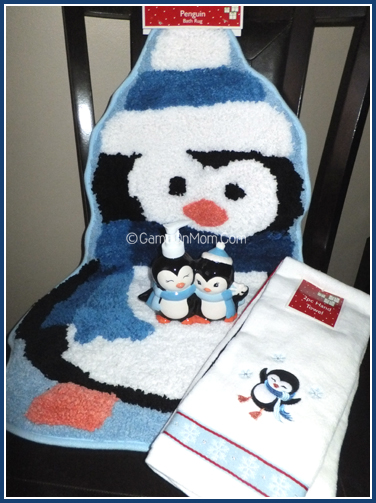 Could it be any cuter?  Who doesn't love adorable penguins, right?  Upon seeing these little guys on the shelves, it only took about 2.5 seconds before they ended up in my shopping cart.  I seriously love me some penguins, and it didn't hurt that they were on sale.  My new bathroom decor will certainly lift my spirits every time I visit that space, and I'm sure my guests will appreciate it too!
Let Sears help you spread some holiday cheer throughout your home!  Visit the Sears Christmas Shop online or head to a store and bask in the glow of all the shiny things on display this season.
If you're shopping, you will definitely want to join Shop Your Way Rewards and earn 10 points for every dollar you spend.  I love this program so much, and I've redeemed lots of points already.  In fact, my most recent Lands' End shopping spree was entirely paid for by my reward points!
Win a $15 Sears gift card!  Giveaway is open to US residents who are 18 or older.  Ends 11/30/12 at 11:59 PM.
Good Luck and Happy Decorating!
Thank you to Sears and Smiley360 for giving me the opportunity to participate in the Sears Holiday Cheer Mission and providing me with a free gift card to facilitate this review and for the additional card to give away.  All opinions expressed in this post are my own.