xZubi Discs Review & Giveaway – Ends 10/3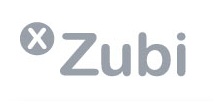 Mobile Phones.  Tablets.  Laptops.  Most of us spend a good portion of our day surrounded by portable devices such as these.  They offer us convenience and entertainment, and a lot people would find it quite difficult to part with them.  Unfortunately, these wonderful toys expose us to less than wonderful radiation.
If you're worried that the electromagnetic fields (EMFs) generated by our favorite electronics are a potential health hazard, you're not alone.  With the rise of mobile phone usage, much attention has been given to the topic.  While it has not yet been conclusively proven that there is a link between cell phones and cancer or other health problems, it's widely agreed upon that more and better research is needed.  The World Health Organization/International Agency for Research on Cancer has has gone as far as to classify EMFs as possibly carcinogenic to humans.  Children are even more at risk than adults because they're developing skulls and brains absorb more of the radiation.  I find it all very scary, and whether the risks are "proven" or not, I'd like to do what I can to prevent any problems.  So, what can you do to protect yourself and your family?  Use xZubi discs!
Designed by Dr. Joie Pierce Jones and Dr. Dennis Maness, xZubi Discs are designed to reduce the amount of radiation emitted by your devices without affecting their performance.  They've been tested at a US Government FCC certified, independent SAR testing facility where results showed that the amount of EMF radiation was significantly lessened with use of a xZubi disc.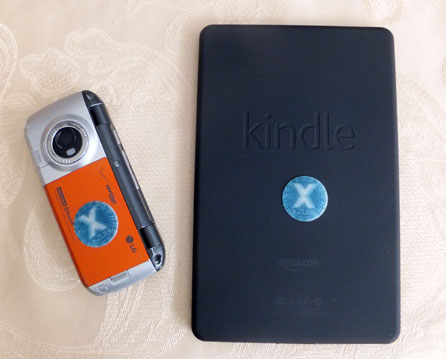 Using the xZubi discs is very simple.  You won't need to read any confusing directions; just peel, stick it to the back of your device, and it will adhere securely.  Do keep in mind that the adhesive used is intended to create a permanent bond.  And yes, that's my phone.  Don't laugh!
I suppose I don't have any real way of measuring the effectiveness of the discs, but they take almost no effort to use, and I am in complete agreement with xZubi's better safe than sorry philosophy.  Visit the xZubi web site to learn more!
You can purchase xZubi Discs at their online store.  We even have a special offer for you!  Enter the promotion code "GameOnMom"  at checkout for 10% off and FREE shipping!  This code is valid until 12/18/12.
And…
One lucky reader is going to win a Family 5-Pack of xZubi Discs!  Open to residents of the US and Canada, 18 years of age or older.  Enter using the Rafflecopter below.
Good Luck!