Swag Swap Giveaway Hop: Natural House Cleaners – Ends 8/31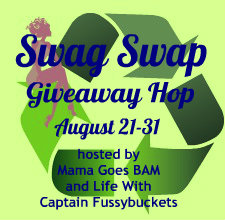 Welcome to The Swag Swap Giveaway Hop hosted by Life Captain Fussybuckets and Mama goes BAM. This is a special event to thank you our readers, and your chance to get your hands on some of the best swag from some of your favorite bloggers.
The event begins at 12:01 AM August 21 and ends 11:59 PM August 31.
My Giveaway –
A 30-day supply of Natural House Cleaners Flushy, Sinky, and Trashy.
Flushy:  Toilet Bowl Cleaner and Septic Treatment
Sinky:  Disposal Scrubber and Drain Maintenance
Trash:  Trash Can Deodorizer and Scrubber
The Natural House philopshy:  All products are phosphate/APE-free, eco-friendly, non-toxic, and biodegradable. They do not believe in using any genetically modified (GM) bacteria. Natural House products are strong enough for commercial clean-up, yet safe and gentle for all of the members of your Natural House.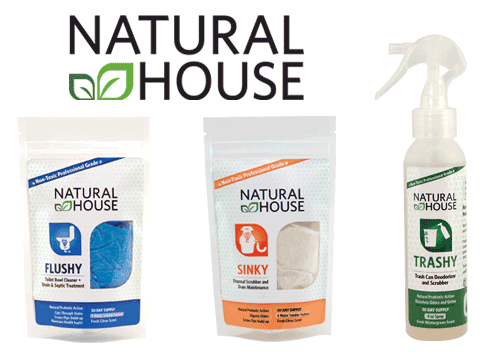 Enter using the Rafflecopter below. Giveaway open to US residents only. Good luck!
a Rafflecopter giveaway
');
// ]]>